Discover more from All Over Cricket
Articles and insights for the global cricket fan by a diverse team of writers
Cricket South Africa's Domestic Revamp: Uncertainty amidst Optimism
Tim Dale Lace takes a look at what the switch to a two-tier domestic structure means for the game in South Africa.
Newlands Cricket Ground, Cape Town (Photo credit: Tim Dale Lace)
South African cricket is undergoing a massive overhaul from next season as it moves back to the provincial cricket system last seen in the 2003/04 season. Despite it being dressed in the guise of improving the competitiveness of domestic cricket — which has been slipping for the best part of the last decade — the fundamental reason for the change is for cash-strapped Cricket South Africa (CSA) to cut costs. There are risks ahead and unknown elements around the corner, but at least the CSA has established a roadmap to keep South African cricket competitive and to rediscover a semblance of financial stability.  
Under the new structure, designed by a David Richardson-led task force, the current six-team franchise setup and 13 semi-professional teams will be dissolved and replaced by a two-division, 15-team first-class system.
Teams will be split into eight and seven teams across Divisions 1 and 2, respectively, with automatic promotion and relegation to be implemented for one team beginning in the third season of the new structure. The promotion and relegation system is designed to provide a competitive edge to the sport while providing an opportunity for Division 2 teams who want to be part of a competitive first division.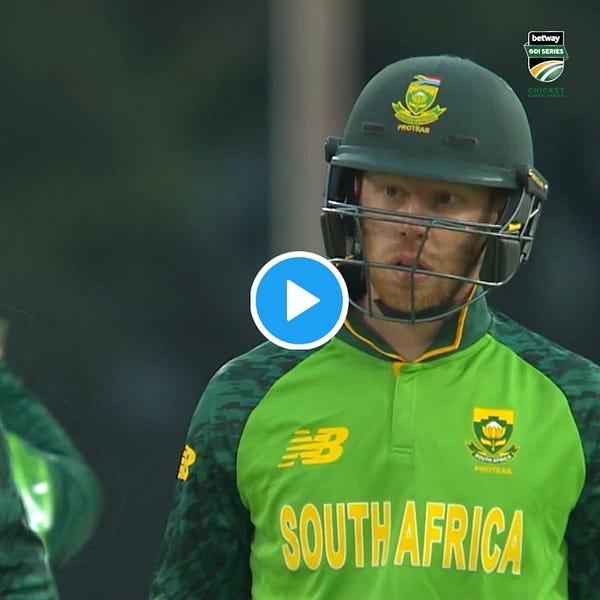 The acting CEO of CSA, Pholetsi Moseki acknowledged at a recent press conference that CSA would be spending a lot of money in the immediate future, but that the changes to domestic cricket will help offset those expenses.
'In the long term we expect this to save CSA money, and we believe a structure has been put in place that will give us cutting edge,' Moseki remarked.   
The calendar for Division 1 will see the eight teams play both four-day and one-day cricket in a single round-robin phase. The 20-over Mzansi Super League, on the other hand, will be played in a home-and-away structure, as has been the case before. The same eight teams will also compete in another domestic T20 tournament with the seven teams from Division 2, whose season will consist of a four-day and a one-day competition. Division 2 players will have an opportunity to play in the MSL via a player draft, which will feature national team members and overseas players.
What are the different teams and how were they picked?
The 8-7 divisional split was determined by a bidding process, in which each member was evaluated on its recent and historical performance against defined evaluation criteria, as well as its strategic plan for running and sustaining a professional team.
Division 1 comprises Western Province, Boland, Free State, KwaZulu Natal Coastal, North West, Northerns, Eastern Province, and Gauteng.
Meanwhile, Division 2 will have South Western Districts, Border, Mpumalanga, Limpopo, Kwa-Zulu Natal Inland, Easterns, and Northern Cape.
More top-level contracts, but fewer contracts overall
Provinces in Division 1 will be allowed to have sixteen players under contract compared to the eighteen contracted cricketers per team in the franchise system. Division 2 meanwhile will feel the pinch with only eleven contracted players, so they will be under pressure to perform and get promoted. A potential problem could arise when the bottom team from Division 1 is relegated, in which case we can expect some of their top players looking to sign for another Division 1 team.
With twenty more players signed for Division 1 than were for the six franchises, the overhaul will offer more opportunities to top-tier players thus widening the talent pool for the national selectors. The fact that Boland and North West, the two new teams added to Division 1, have brought in quality players from the former franchises, suggests they will not be competing for the wooden spoon. Boland, for example, have brought in Proteas and Cape Cobras batters Pieter and Janneman Malan, whereas North West have former Protea Heino Kuhn back from the UK where he was playing for Kent.
Unfortunately, with 75 fewer contracts on offer, many players will effectively lose their jobs. To their credit, CSA informed the South African Cricketers' Association of the revamped system well in advance, giving players a reasonable amount of time to plan for a career outside of cricket if necessary.
Return of former Kolpak players a much-needed boost
The sight of players like Kyle Abbott and Simon Harmer in the domestic scene towards the end of this season provided a boost to domestic cricket, and may well be a thing for the future with several former Kolpaks apparently in talks with the various sides. When asked about the prospect of reintegrating former Kolpaks into the national side, Proteas Convenor of Selectors, Victor Mpitsang said, 'When Kolpaks return and perform domestically, I am sure we as a panel would look at them.'
More contracts for women's cricketers
A positive change takes place in the women's game, where southpaw Lara Goodall — who impressed on the tour of India— has been awarded a full-time contract, bringing the total number of nationally contracted players to 15.  More importantly, CSA have announced that another 42 players will be handed semi-professional contracts to participate in domestic cricket. This, it could be argued, is at least partially due to the success of the Proteas Women who recently beat India in both the ODI series and T20I series. They currently find themselves sitting in 2ndplace on the ICC World Rankings in ODIS with a strong showing expected of them in upcoming multi-nation events.
Can each province become financially sustainable?
CSA has emphasized that after the first two years, it will be up to the various unions to generate revenue and becomes less dependent on grants; only time will tell if each of the unions will be able to pull this off. For all the optimism around domestic restructuring and improved women's contracts, questions still remain over whether CSA will be able to achieve the primary goal of the revamp: financial stability.
-
- Written by Tim Dale Lace